The last thing you want during the hottest days of the year is for your air conditioner to quit working. You might come home at the end of a long day, or you might be working in the yard on the weekends, and when you come inside, you want to be greeted by a cool, comfortable interior. If your AC hasn't been able to keep up, or it simply won't work like it should, then contact Absolute Comfort right away. We're proud to serve Algonquin, and we can provide the AC service and repair you need!
Regular AC Maintenance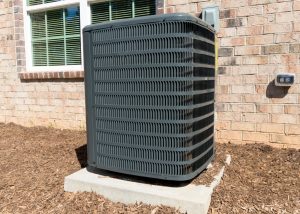 The best way to keep your AC from malfunctioning or shutting down completely during the summer is to have maintenance performed on a regular basis. Our HVAC experts can inspect your system each spring to make sure that it's ready for the warm weather that is to come, and we can replace any faulty parts that may pose a risk in the future. We know how to work on all types of units, and we'll always perform thorough work that leaves you feeling confident that your home will be cool and comfortable all summer
Replacing Your AC Unit
The day will come when your AC unit is simply no longer viable and it needs to be replaced. When that day comes, we'll be there to help you choose the best option for your home. We can take care of removing your old unit, installing your new one, and making sure everything is ready to go. With the right unit model and size, you'll be able to look forward to years of comfortable summer living inside your home.
If your air conditioner isn't working like it should, or you'd like someone to inspect it during the cooler seasons of the year, then contact Absolute Comfort today. We're available 24/7 to take your call, and we look forward to helping you!